Weathervane, West Lebanon, NH
Location Info
Weathervane Drive
West Lebanon,
NH
03784
(603) 298-7805
Get Directions
Hours
Sunday: 11am – 8:00 pm
Monday: 11am – 8:00 pm
Tuesday: 11am – 8:00 pm
Wednesday: 11am – 8:00 pm
Thursday: 11am – 8:00 pm
Friday: 11am – 9:00 pm
Saturday: 11am – 9:00 pm
Located in the heart of the scenic White River Valley off Route 12A, our West Lebanon restaurant features a spacious dining room and a full-service bar with three, large flat-screen TVs. We also have seasonal outdoor patio seating and we welcome large groups.
The area is known for its scenic beauty, nature trails and covered bridges (including one of America's longest covered bridges in nearby Cornish). We're a short drive from Quechee Gorge, the Green Mountain Railroad and Dartmouth College — about a half-mile from the PowerHouse Mall near the Connecticut River separating West Lebanon from White River Junction, Vermont.
West Lebanon is a great community (we're an honorary sponsor for the American Red Cross Blood Drives at Alice Peck Day Memorial Hospital), so stop by Weathervane Drive and visit us for some fresh New England seafood the next time you're in the neighborhood!
Learn More About West Lebanon, NH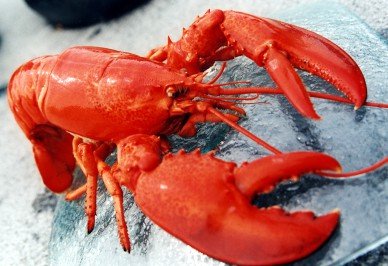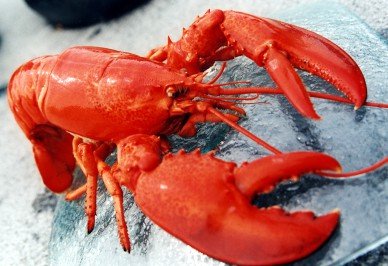 Join Us For Happy Hour in West Lebanon!
Every day, 3-6pm (In-Bar Only)
Happy Hour
$2.99 Pints and $3.99 Admirals

Coors Light

• Bud Light

Miller Lite where available

$5.00 House Wines

$5.00 House Margaritas

On the Rocks Margaritas, All Day, Every Day
Half Price Apps
Pa's Fresh Fried Onion Rings

Fried Mozzarella Sticks

Fried Onion Nuggets

Fried Mushrooms

Fried Calamari

Potato Skins

Buffalo Chicken Tenders

Freshly Shucked Oysters
Day of the Week Offers – Fresh Catch Every Day!
Monday Chicken Wings & Wicked Cheap Draft Beers!
50

¢ Wings (sold in sets of 6) or Boneless Tenders (6oz) and Wicked Cheap Drafts at Happy Hour Prices All Day (dine-in only)
Tuesday $3 Tacos and $3 Corona Bottles!
Your choice of fish, shrimp or chicken taco served with fresh Pico de Gallo, guacamole & crema (dine-in only)
Wednesday $5 Burgers!
Weathervane's Fresh ½ lb Burgers (toppings additional, dine-in only)
Thursday Wicked Cheap Lobsters!
Wicked Cheap Twin Lobster Dinners and Double Stuffed Lobster Rolls
Friday is Fish Friday!
Try our weekly Haddock Feature at a Wicked Cheap price!
Surf & Turf Saturday!
Chef's weekly Surf & Turf creation at a great price!
Sunday Boozy Sunday!
$5 Bloody Marys and $5 Margaritas served all day long! (House Bloody Marys or On the Rocks House Margaritas)
*SUNDAY SERVICE INDUSTRY NIGHT*
Local hospitality industry employees enjoy 50% Off 4–Close on Sundays (Dine-in only. Limited time offer.)
What Our Guests Have to Say
"First time to the New Hampshire/Vermont area and had this restaurant suggested by a local worker. The food was very good, the service was excellent, and the atmosphere just right. I recommend the Haddock and Scallops combo."
- Joe – Bardstown, KY
"I ordered the whole lobster dinner with mac & cheese as a side dish and a Caesar salad. I had a bowl of Beas Chowder as an appetizer also. The chowder was amazing although a cup would have been enough as the bowl is pretty big. The caesar salad was perfect with fresh romaine, dressing and cheese. When the lobster arrived I was very excited and it was cooked perfectly!!! The meat was shear perfection and I enjoyed this lobster more than any I have had for as many years as I can remember. I wish Weathervane Seafoods was in every location I visit!!!"
- Anonymous Diner
"This was our first visit to the Weathervane and we were pleasantly surprised. This brightly lit family restaurant provided a relatively quick and stress-free meal at a good price. The food (we had fried haddock and broiled salmon) was simple but quite good. Our server was a delight and makes a really good hot fudge sundae. We'll be back!"
- Anonymous Diner
"The mid-week 3-course $9.99 dinner special got us to return quicker than we typically would have. The salad, shrimp scampi, and sundae I ordered were all delicious! The clam roll & crab melt sandwiches were spectacular as was the service. We love it here and often bring the kids for the $1.99 meals they offer every Wednesday. The kids love it and I love not having to cook but keeping it affordable."
- Anonymous Diner
"It was just like dining on the Maine coast with a quaint atmosphere and great seafood. They have great specials and I got two of my favorites – oysters on the half shell and a lobster dinner at a very good price for the season. The waitstaff and hostesses were cheerful and prompt and the food was done perfectly. My friend had a combination platter and the portions were excellent and the food cooked perfectly. Nobody rushed us, but it was served in a reasonable amount of time and the server saw to our needs regularly and often."
- Anonymous Diner
Interested in working for Weathervane?
We're always looking for great people to join our crew.
Job Opportunities